The latest senior public sector appointments from across the country.
Senior Executive Service
Band 3
David Hallinan has been appointed deputy secretary, infrastructure group in the Department of Infrastructure, Transport, Regional Development and Communications. He previously worked for the Department of Health in a number of roles, most recently first assistant secretary. He has also worked as assistant secretary in the former Department of Finance and Regulation.
Sean Sullivan has been named deputy secretary, energy group in the Department of Industry, Science, Energy and Resources. He previously worked in the Department of Environment for almost 10 years.
Band 1
Sam Peascod has been appointed assistant secretary in the Department of Employment, Skills, Small and Family Business. He was formerly at the Digital Transformation Agency for more than two years, and held roles at the Department of the Prime Minister and Cabinet, and the Department of Social Services.
Edward Duncan has taken the role of state manager, Western Australia, at the National Disability Insurance Agency.
Rahul Tejani has been named executive director at the Australian National Audit Office, after working there for 12 years.
Kim Arthur has taken on an unnamed role with the Department of Defence. She was most recently chief of staff to the secretary.
Daniel Ramos has left Services Australia to take on a general manager position at the Australian Competition and Consumer Commission.
NSW emergency operations centre
The New South Wales government has appointed Deputy Police Commissioner Gary Worboys to lead the state's emergency response to the coronavirus pandemic.
Starting this week, experts from more than 20 critical agencies including Police, Education and Transport will join NSW Health in the operations centre at the Rural Fire Services headquarters in Homebush.
Worboys said the new State Emergency Operations Centre would be a central hub where experts can monitor the situation in real time and coordinate response efforts.
"The SEOC will be operating 24/7, with the team accessing the advanced technology at RFS headquarters, including live information, intelligence sharing, digital mapping, as well as public information and media broadcasting resources so we can quickly get critical information to the public," he said.
"COVID-19 is affecting so many parts of our state, from transport to education and business, and it is critical for the SEOC to bring everyone together to share information, develop effective plans and take immediate action."
Health Minister Brad Hazzard said "embedding health operations teams with other critical agencies will ensure clear, up-to-date information and communication to action decisions to protect the wider community" against the coronavirus.
Special minister of Victoria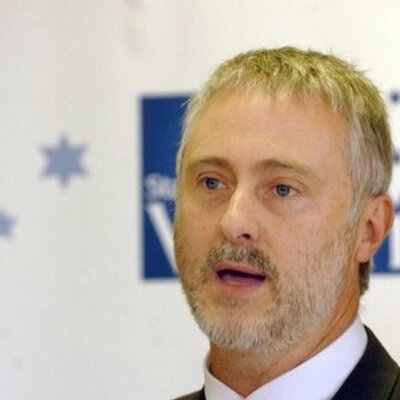 Victoria's special minister of state Gavin Jennings will resign after 21 years in parliament, effective March 23. Jennings has been responsible for overseeing public sector administration and reform, as well as government transparency, integrity, and accountability.
He recently steered the state government's voluntary assisted dying legislation through parliament, and on Wednesday he announced a $10 million redress scheme for members of the Stolen Generations and their families.
Former MP Lee Tarlamis will likely be Jennings' replacement, according to The Age.
Premier Daniel Andrews has thanked Jennings for his "unwavering passion, principle and purpose in serving the working people of Victoria".
"As special minister of state, he has driven landmark reform to make government more transparent, more open and more responsive to the people who elect it," he said in a statement.
"And as a colleague and comrade, Gavin has been generous in his wisdom, his support and his friendship.
"Because of Gavin, our state is more progressive and more principled. And because of Gavin, our movement is more confident, more courageous – and more compassionate."
Fair Work Commission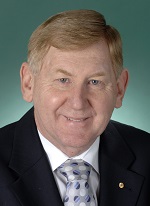 Martin Ferguson, Adele Labine-Romain, and Professor Mark Wooden have been appointed as part-time members to the Fair Work Commission Expert Panel, for a period of five years.
Ferguson is currently strategic director, natural resources at SGH Energy and was formerly the federal minister for resources and energy, and minister for tourism. He has also served as general secretary of the Federated Miscellaneous Workers' Union of Australia, president of the Australian Council of Trade Unions and a member of the governing body of the United Nations' International Labour Office.
Labine-Romain works as partner and national transport, hospitality and services sector leader with Deloitte. She has also been executive general manager strategy and research with Tourism Australia and executive director of the Tourism & Transport Forum.
Wooden has been professorial fellow and director of the Household, Income and Labour Dynamics in Australia Survey project in the Melbourne Institute of Applied Economic and Social Research at the University of Melbourne since 2000. He was previously professor and acting director at the National Institute of Labour Studies at Flinders University.