The latest senior public sector appointments from across the country.
Senior Executive Service
Band 3
Blair Exell has been named deputy chief executive officer of policy and programs at the National Indigenous Australians Agency. He was most recently group manager in the Education, Community Safety and Health Division. Exell has also held various senior roles with the Department of Foreign Affairs and Trade, including ambassador for regional health security.
Catherine Saunders has been appointed deputy secretary at the Department of Parliamentary Services. She has been acting in the role since March 2019, after serving as the chief operating officer from December 2017. She has also held senior roles at the Civil Aviation Safety Authority, the Australian Pesticides and Veterinary Medicines Authority, and the Australian Federal Police.
Band 2
Christie Sawczuk has been appointed general manager of government and partnerships at Austrade. She last appeared in Movers & shakers in August 2018, as a newly promoted assistant secretary at the Department of Home Affairs.
Band 1
Lezah Rushton and Elizabeth Sherwin have both been promoted to the role of assistant secretary in the Information Technology Division at the Department of Health.
Over in the Department of Defence, Sally Thauvette, Elizabeth Sisley and Jason Woods have all been appointed to senior positions.
Kimberley McDonald has been named branch manager at the Department of the Prime Minister and Cabinet. She was previously in the Department of Education, Skills and Employment.
Timothy Simpson has been appointed national manager, people, security & integrity, at the Australian Criminal Intelligence Commission.
Rodger McNally and Catherine McDonald have been named assistant secretaries in the Department of Veterans' Affairs.
Angelyn Ceniza-Drake has been appointed head of finance at Defence Housing Australia, after working for the Department of Foreign Affairs and Trade.
Ruth Fenwick has moved from the National Disability Insurance Agency to the National Archives of Australia in the Attorney General's Department, where she has taken the role of assistant director general.
Martyn Hagan has been engaged by the Australian Public Service Commission for the role of secretary, Commonwealth Remuneration Tribunal. He has previously served as registrar of the Administrative Appeals Tribunal, and Australian electoral officer for South Australia.
NT Public Service
Jim Bamber has been appointed as chief executive officer of the Department of Local Government, Housing and Community Development.
A senior executive in the NT Public Service, Bamber has been acting in the role of CEO since November.
Minister for local government, housing and community development Gerald McCarthy said the appointment has come at a time "when the Territory's most vulnerable communities need certainty and consistency" from the department.
"I have full confidence Mr Bamber will continue to ensure the delivery of crucial portfolio services throughout the Northern Territory with a particular focus on the management and development of our remote housing program," he said.
Department of Regional NSW
Gary Barnes has been appointed to lead the new Department of Regional NSW. He is currently coordinator general for regional NSW in the Department of Planning, Industry and Environment.
Barnes has previously worked as the Industry department's deputy secretary, skills and industry policy. He has also held roles with the NT Public Service, including CEO of the Department of the Chief Minister and Cabinet. Before moving to the NT, Barnes was deputy chief executive of the Queensland
Public Service Commission.
The new Department of Regional NSW will address issues in areas such as primary industries, land management, resources, regional development, drought response and bushfire recovery.
Australian Naval Infrastructure
Andrew Seaton has been appointed managing director and chief executive officer of Australian Naval Infrastructure Pty Ltd (ANI) for a three-year term.
Seaton has "performed impressively" in his current roles of chief financial officer and chief commercial officer of ANI, according to finance minister Mathias Cormann and defence minister Linda Reynolds.
"Mr Seaton's elevation to MD and CEO will ensure continuity is maintained as ANI continues as a key pillar of Australia's sovereign naval industrial capability through the development of shipbuilding infrastructure," they said.
Seaton replaces the inaugural MD and CEO David Knox.
Board of Taxation
The government has appointed Rosheen Garnon as part-time chair, and Christopher Vanderkley as a part-time member of the Board of Taxation for a three-year period.
The board is a non-statutory advisory body charged with improving the design of taxation laws and their operation by bringing together business and broader community perspectives.
Garnon, an existing member of the board, has more than 30 years' experience in taxation, including as national managing partner for KPMG Australia's Taxation Division and a member of the National Executive Committee of KPMG.
Vanderkley has more than 30 years' corporate tax experience in the financial services sector, and held senior positions at GE Capital Asia Pacific. He is currently special counsel at PwC leading their tax transparency and tax governance practice.
Assistant treasurer Michael Sukkar thanked Dr Julianne Jaques for her "strong leadership of the board's work" as acting chair, following the death of Michael Andrew.
Regional Investment Corporation Board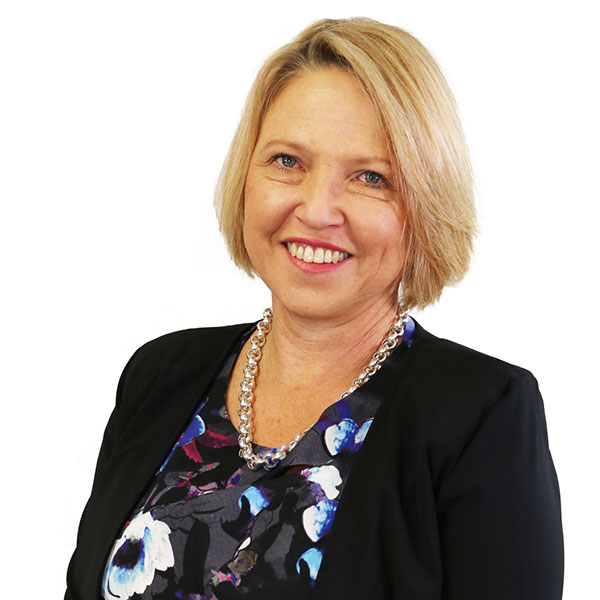 Karen Smith-Pomeroy has been named chair of the Regional Investment Corporation board for a three-year term.
She has more than 30 years' experience in the banking and financial services sector, and also brings public sector board experience to the role.
Smith-Pomeroy's expertise will ensure RIC's board continues to deliver for regional and rural Australia through new investment and economic growth opportunities.
She replaces Prue Bondfield who has been acting in the role since October.
Greater Sydney Commission
Lucy Turnbull has stepped down as chief commissioner of the Greater Sydney Commission, and will be replaced by her deputy Geoff Roberts until March 2021.
Turnbull "spearheaded" the transformation of Greater Sydney into a thriving and connected global city, according to Premier Gladys Berejiklian.
"Greater Sydney is well on its way to becoming a thriving metropolis of three cities and I thank Lucy for her outstanding service and leadership," she said.
During her four years as the inaugural chief commissioner, Turnbull has overseen the development and release of the Greater Sydney Region Plan, the NSW government's 40-year vision for the growth and development of Greater Sydney and the development and release of five associated District Plans.
Roberts was appointed as interim head of global relationships for NSW Treasury in November.