Our February 2020 article, 'Dawn of the Decade of Doom?', recounted the events of Australia's black summer, the start of the coronavirus pandemic, and other dark events that coincided with the start of the 2020s. The question mark in the title was optimistic in its uncertainty. Some readers thought the piece should have been darker. In hindsight we think they were right, and here is the proof: Doom 2.0.
1 February 2020: Another killer heatwave sweeps across Australia. Bushfires burn more than 20% of the Australian Capital Territory. Residents are urged to fill bathtubs, buckets and sinks with water – to extinguish flames and to serve as emergency drinking supplies.
WHO has just declared a global health public emergency for the sixth time since 2009. Australia bans travel from mainland China.
4-5 February 2020: Two avalanches in Turkey kill 41 people and injure another 84. Many of the dead in the second avalanche were rescuers responding to the first one. 
9 February 2020: Parts of Antarctica reach 20.75C (69F), the warmest temperature ever recorded there.
26 February 2020: Third day of religious violence in Delhi. Mobs attack Muslim homes and businesses.
First case of community transmission of COVID-19 in Australia.
27 February 2020: PM Scott Morrison tells Australia to brace for a pandemic phase of COVID-19, while asserting there is 'no need for us to be moving towards not having mass gatherings of people, you can still go to the football, you can still go to the cricket, you can still go and play with your friends down the street, you can go off to the concert, and you can go out for a Chinese meal.'
28 February 2020: Number of cases in Italy rises 25% in one day, from 650 to 821, with the death toll now at 21. Still no Italy travel ban ordered by Australia.
29 February 2020: Iran has around 388 confirmed coronavirus cases, with 34 confirmed deaths – a death rate of almost 10%. Travel ban on Iran imposed.
1 March 2020: First Australian dies from COVID-19 – a victim of the Diamond Princess cruise ship outbreak.
3 March 2020: An upbeat UK PM Boris Johnson tells reporters he was at a hospital with patients suffering coronavirus and he was 'shaking hands with everybody'.
7 March 2020: UNFCCC reports Antarctica is losing ice mass at a rate of 145 gigatonnes per year.
Frenzied shoppers raid supermarket shelves. Two people are charged over a toilet-paper fight at the Bankstown Woollies.
8 March 2020: Ruby Princess leaves Sydney for its infamous 13-day cruise.
9 March 2020: Italy passes 10,000 COVID-19 cases, with 889 new fatalities. Moves to nationwide lockdown.
10 March 2020: Over 1,000 COVID-19 cases in the USA.
A convivial Scott Morrison attends a Liberal fundraiser in Sydney; reportedly echoes Boris Johnson by saying, 'I know more about viruses than I care to know and I'm shaking hands with everyone.'
11 March 2020: Australian travel ban on Italy finally ordered – just after Grand Prix teams enter the country.
12 March 2020: Castaway Tom Hanks confirmed COVID-19 while travelling in the big island down under.
13 March 2020: Emergency COAG meeting in Sydney. PM reaches out to shake hands with NSW Premier Gladys Berejiklian; announces new restrictions on gatherings of more than 500 people starting Monday, but says he is still going to the footy on the weekend. Within hours he recants.
National crisis cabinet announced for the first time in Australian history – with PM plus all first ministers – five Labor, four Liberals.
CMO writes that the supplies of COVID-19 test kits and swabs are declining rapidly.
Fans gasp at Australian Grand Prix gates in Melbourne when news comes over a loud speaker that it is cancelled. Nearly every major sporting event in America had already been cancelled or suspended by this time.
Home Affairs Minister Peter Dutton tests positive after returning from the USA and attending a cabinet meeting and Liberal fundraiser (where a donor also tests positive).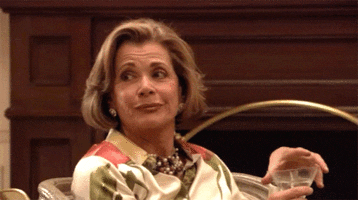 15 March 2020: Ides of March
CMO Brendan Murphy appears on the ABC Insiders program and says it's still okay to shake hands, go to the gym and ride on public transport (for now).
PM bans cruise ships except for bespoke arrangements under the direct control of the Australian Border Force. All returning travellers from must self-isolate.
The Greg Mortimer cruise ship leaves Argentina for a 16-day return trip to Antarctica (nearly 100 Australians on board).
16 March 2020: Qantas cancels 90% of international flights and reduces domestic capacity by around 60%. In three days, it will stand down 20,000 employees without pay.
18 March 2020: Another extraordinary press conference (occurring daily and sometimes twice a day). PM, when asked about being tested because of contact with Peter Dutton: 'I've already put in place arrangements with the Cabinet. We're meeting now virtually, and we're not gathering the Cabinet all together in one room.'
19 March 2020: Italy overtakes China as the country with the highest COVID-19 death toll: 3,405. UK shuts down schools.
AUS coronavirus cases are approaching 560, an increase of 400 in five days, and six people have died.
Ruby Princess docks in Sydney and 2700 passengers are allowed casually to disembark and travel home.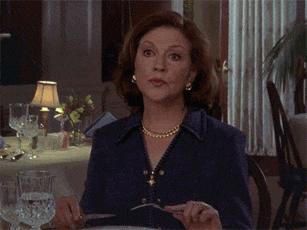 20 March 2020: PM Morrison bans all foreigners from coming to Australia – but says 'being on a plane is very low risk, it is very low'. Many Ruby Princess passengers travel home on planes to multiple Australian states and overseas. Infected passengers will cause hundreds of COVID-19 cases across the country, accounting for at least 21 deaths and over 10 percent of the total number of Australian cases – including those in a major outbreak in north-west Tasmania – contributing to all states moving to lockdown.
22 March 2020: Victoria, ACT and NSW governments announce they are proceeding with a more comprehensive shutdown of non-essential services over the next 48 hours. No going to restaurants, no going to pubs. Victoria's school holidays would be brought forward to start on Tuesday.
PM announces extraordinary list of social-distancing measures, including closure of pubs, clubs and gyms (includes a strange requirement that hair dressing appointments should be no more than half an hour) but says students should go to school tomorrow.
23 March 2020: Long Centrelink queues around the country as lockdown bites. We see examples of both bipartisanship and partisanship during the COVID crisis. One of the most strikingly partisan acts was the decision to shut down federal parliament for five months. The historic vote to suspend the parliament until August passes 48 ayes, 37 noes. An exasperated manager of opposition business, Tony Burke, channels the Terminator: We'll be back: 'to presume that we don't need to be back here until 11 August defies logic, defies common sense'. Within a fortnight he will be proven right.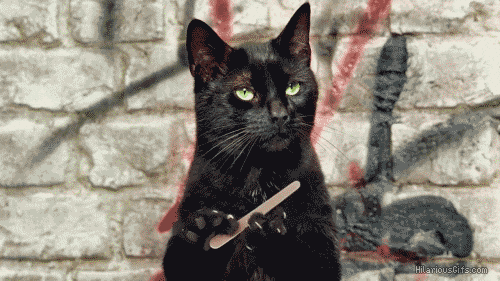 24 March 2020: Britain goes into lockdown. UK Prime Minister: 'You must stay at home'.
Tokyo Olympics will be delayed one year.
25 March 2020: Teenager dies in California from coronavirus – the first of thousands.
Prince Charles tests positive for COVID19.
26 March 2020: ABC 7:30 reports shortage of personal protective equipment, threatening frontline health workers.
Around the world there are critical shortages of medical gloves, scrubs, masks and other essential supplies. Companies from diverse sectors – cars, vacuum cleaners, blue jeans – step up to make hospital products.
27 March 2020: PM announces mandatory quarantine of all arrivals into Australia; they must isolate for 14 days in a hotel rooms before travelling home. Troops on the ground to make sure.
Mass closure of local newspapers.
The West Australian reports: Child body bags are sent to remote Indigenous communities in preparation for possible COVID-19 deaths. (It seems we can't do testing and isolation but can send body bags.) The impact of the virus on indigenous communities is shaping up as a tragedy.
The total number of global cases surpasses 500,000, including more than 20,000 fatalities.
29 March 2020: North Korea launches an unidentified projectile off the coast of Japan. This is the sixth launch in the last month. US President Trump plays it down to save face.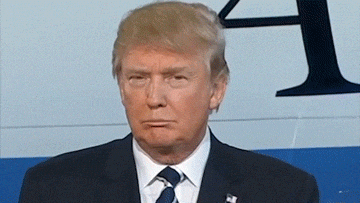 30 March 2020: Total Australian government spending over three stimulus packages reaches $320 billion, or 16.4% of GDP.
The ABC's Leigh Sales tweets, 'a depression is a loss of 10% of GDP so their compensatory spending of 16.4% tells you how catastrophic they think this is.'
Terms such as Great Depression and 'nationalisation' – usually reserved for history lessons – are becoming commonplace.
31 March 2020: Coronavirus outbreak on a US nuclear-powered aircraft carrier. Captain pleads for help as the situation is quickly deteriorating.
2 April 2020: PM Scott Morrison tells Australian parents, 'there is no health risk to children going to school or going to childcare' – only to be contradicted by healthcare professionals and his own CMO. Even Singapore (briefly regarded as a world leader in managing the crisis) will close its schools in the weeks to come.
4 April 2020: Rose of Sharon childcare centre in Blacktown confirms there are now seven cases in the centre's staff, six confirmed cases in children, and 12 secondary cases (11 household contacts and one friend). The centre is closed.
5 April 2020: Saddest update so far from NSW Health: three Ruby Princess passengers die, plus a 61-year old at Hornsby Hospital.
6 April 2020: For the second time since WW11, the Queen of Great Britain, Australia, Canada and several other places (yes it's true, Australia still has a hereditary monarch) makes a special address. Hours later it is overshadowed by Boris Johnson being rushed to hospital.
7 April 2020: The Great Barrier Reef has its worst-ever coral bleaching and the third mass bleaching event in past five years.
The New York Times reports on research that links air pollution to higher COVID-19 death rates.
8 April 2020: Federal Parliament reconvenes to pass $130 billion wage subsidy legislation. No shaking of hands across the dispatch table but outstanding bipartisanship shown by the political leaders.
A cross-party Senate committee, chaired by Labor's Katy Gallagher, is established to scrutinise the federal government's response to the pandemic.
9 April 2020: The BBC's Emily Maitlis gives a blistering warning in her news opening about COVID-19: 'a health issue with huge ramifications for social welfare, and it's a welfare issue with huge ramifications for public health.'
More than one in ten have lost their jobs in USA during the past three weeks.
10 April 2020: Total number of COVID-19 cases has surpassed 1.6 million, including more than 95,000 deaths.
Cyclone Harold leaves a trail of destruction though the Solomon Islands, Vanuatu, Fiji and Tonga – receives scant international attention, possibly due to crisis fatigue.
12 April 2020: Mercy flight from Uruguay arrives in Melbourne carrying 112 passengers, including 80 from the Greg Mortimer cruise ship and who had tested positive for the virus.
Legendary performer Tim Brooke-Taylor dies after contracting COVID-19. (Journalist and editor Andrew Mueller tweets: 'Due to some unfathomable quirk of the ABC's scheduling, there is a generation of Australians who were pretty much raised on "The Goodies". When we thought of an Englishman, we thought of Tim Brooke-Taylor, and I mean that as a compliment. Salut.)
15 April 2020: In a fit of pique, Donald Trump withdraws funding from WHO.
17 April 2020: Trump tweets 'LIBERATE' in support of rightist anti-lockdown protests in the US.
18 April 2020: The biggest roundup of prominent opposition figures – pro-democracy activists and former lawmakers – arrested in Hong Kong.
20 April 2020: Mass killing in Canada reaches 19 deaths – worst in history for this relatively safe country with gun controls similar to Australia's.
South China Sea tensions rise. Vietnam says, 'The establishment of the so-called Sansha city and related activities seriously violated Vietnam's sovereignty.'
Virgin airline in Australia goes into voluntary administration.
21 April 2020: A 'black swan' oil shock rattles markets as demand collapses. Focuses attention on Australia's weeks rather than months of oil and diesel reserves. The nation is suddenly exposed, as diesel and petrol are essential to keeping many Australians safe and getting food from the paddock to the plate.
Rumours North Korea President is gravely ill, possibly 'brain dead'. China accuses Australia of parroting the US in a 'propaganda war' over coronavirus origins. COVID-19 presented an opportunity for Australia to reset relations with China; Oz government decides not to take the opportunity, instead picking up the Trump blame-game lines (only to be rebuffed by other world leaders).
22 April 2020: Trump tweets, 'I have instructed the United States Navy to shoot down and destroy any and all Iranian gunboats if they harass our ships at sea.'
Four police are killed in a tragic collision on Melbourne's Eastern Freeway.
24 April 2020: Trump bizarrely suggests injecting patients with disinfectants might help treat coronavirus. His medical official Deborah Burke displays her unease but does not speak out. Australia's CMO Brendan Murphy chuckles (not for the first time) when asked about Trump's disinfectant comments but he, too, does not speak out.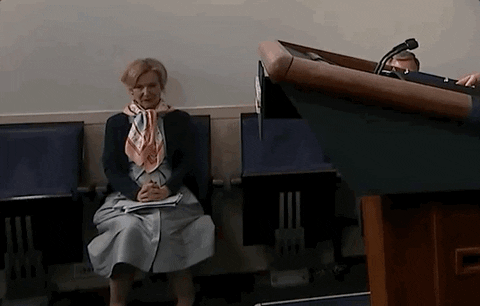 26 April 2020: 13,000 Americans die in one week, pushing the US death toll to over 50,000. UK deaths reach 20,000. There are more than 2.8 million cases world-wide. The global number of fatalities passes 200,000.
Now: The world is finely balanced. Rhetorically, economically and perhaps militarily, the major powers are positioning themselves to take advantage of the COVID-19 emergency. The layering of simultaneous crises is intensifying their impact and exposing unexpected vulnerabilities in many quarters – including in our health system, social welfare, energy and water utilities, transport and supply chains, agriculture, manufacturing, education, financial markets, the media, the workplace, the arts, our military deterrent and our democratic institutions.
Levels of resilience were already low, especially in many Indigenous communities (no, we are not closing the gap) and among refugees, people experiencing entrenched disadvantage, and rural communities who suffered through the Black Summer. Spare a thought for all of these people – and remember that in a matter of weeks we have gone from governments encouraging us to go to bushfire affected communities and 'Leave your Esky at Home', to our governments telling us to #StayAtHome altogether.
Wicked global problems such as COVID-19 and climate change require global solutions – people around the world working together, not building real or figurative walls. If anything, however, the current crises are driving us further apart. And the current cohort of strongmen and populist blowhards are proving to be of little help. It took a grievous concatenation of international crises to finally show how naked and vulnerable we all are. In many countries, front-line health workers lack essential gear, and the emperors lack clothes.