THE OBSERVER: While it's important for leaders to boost staff morale during this mammoth pivot from business-as-usual to crisis management, the public service can't afford to look too cosily insulated, writes Verona Burgess.
The Australian Public Service needs to guard against too much self-congratulation over its response to the COVID-19 crisis.
Wise public servants do not forget that the day of reckoning is never far away.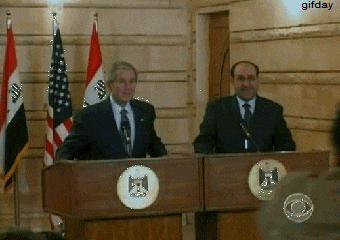 It is important for leaders to boost staff morale during this mammoth pivot from business-as-usual to crisis management. But it's a dog-eat-dog world out there, and things are going to get a lot worse, not least for the nation's great economic engine room, business.
In short, the public service can't afford to look too cosily insulated while businesses go to the wall.
After all, the pandemic didn't exactly arrive at a time of enormous trust in government. Or, as The Betoota Advocate put it on April 8, "Nation left shocked and confused after public servants serve public."
The nexus between business and government is going to be crucial to the recovery. It is also one of the most vexed areas of public policy. Traditionally, each side is highly suspicious of the other – the public service distrusts profit as the sole driver of business, and business distrusts red tape and regulation. To bridge this divide, the National COVID-19 Coordination Commission will be crucial.
On the ground, the JobKeeper wage subsidy aimed at keeping businesses afloat is necessarily a blunt instrument. It was never going to be fair. But it effectively has employers operating in lieu of Centrelink and its design flaws may be best illustrated by the news that while 900,00 businesses have expressed interest in it, "only" about 500,000 have yet signed up to it. And that's not because the others don't need it. In many cases, it is because they can't afford it. Many will fail because they didn't get the help they really needed, in time.
The Australian Taxation Office is already focusing a lot of resources into fraud control of the program, the Senate committee on COVID-19 heard this week.
Meanwhile, thousands of public servants and contractors manning phones and help lines are having to deal with frustrated and desperate callers who don't always mince their words.
If it all gets too hard, the three-month review of the program might well see it phased out in favour of – well, that's a good question.
As Treasury's Macroeconomic Group deputy secretary Meghan Quinn told the Senate inquiry on Tuesday, "We're not working on any more economic packages. We're continuing to analyse developments and monitoring and examining how existing sets of payments and packages are rolling out … and at the same time thinking about what sort of support will be required during the recovery at the end of this."
On the work on being done by task forces across the public service to prepare for economic recovery, Fiscal Group deputy secretary Jenny Wilkinson said almost every aspect of the economy had been proposed as an area of reform. Asked by chair Katy Gallagher whether any areas were off the table, she replied, "No."
Both the Treasury and the Industry departments have recently provided insights into their efforts to clear obstructions for business on a range of fronts during the crisis.
James Kelly, acting head of Treasury's Markets Group, outlined for the committee the many restrictions on the regulatory front that have been eased across the portfolio agencies.
In a podcast for the Institute of Public Administration, Australia and the Australian Public Service Commission, Industry department deputy secretary Elizabeth Kelly also talked about work the department has been doing with manufacturers and importers to source and/or produce personal protective equipment, ventilators and COVID-19 testing kits.
"We've got a network of business advisors and a regional network and they're experts in particular industry sectors," she said in part. "… And really it was almost like a detective novel, finding the right companies to work with, tracking them down and then standing alongside them to make sure they got the inputs to help them to get [Therapeutic Goods Administration] approval and help them to get production underway."
With all hands to the wheel of the COVID-19 response, many areas of the public service are also not doing work they would normally do. Wilkinson, for example, mentioned in passing that Treasury had reallocated resources from the deregulation task force to the coronavirus business liaison unit.
As for Industry, Kelly said, "Look, I think that there's not an area of work that we've come across that we said we don't need to do anymore, but there are areas of work where you've said, 'Right now, we can't do that.' And so we've got to make really clear decisions about priorities …. So I think that's a really important discipline to bring."
The most obvious, of course, is the budget, which has been put back to October and affects every department and agency. A spokesman for Industry said it had freed up people to work on the COVID-19 response, including the four task forces focused on delivering PPE and medical supplies.
The international travel ban had also had flow-on effects, including in the areas of science, technology and climate change policy.
"For instance, some major international events, such as the UN Climate change talks set for June 2020 in Bonn have been pushed back to October, and the UN Climate Change summit COP 26 has been postponed to next year. However, [Industry] will continue to engage in virtual preparatory meetings as they are scheduled."
Industry, by the way, has gone from 2750 staff to the latest headcount of 3350 after acquiring energy and climate change in the recent machinery of government changes. It's a reminder that while dealing with COVID-19 the APS has also been implementing big structural changes affecting many thousands of staff.
But now, just when the APS is feeling proud of its efforts, along has come the sobering news that, as certain as death and taxes, accountability is just around the corner.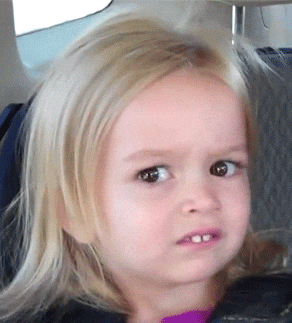 The Auditor-General, Grant Hehir, has put some performance audits on hold in April out of consideration for agencies' COVID-19 response effort, but his office is already working up a range of COVID-19-related audits as part of its adjusted 2020-2021 annual audit work program.
He will also, he told Katy Gallagher in a letter, conduct monthly assurance reviews of the increased Advances to the Finance Minister that were agreed by the parliament.
That should focus a few minds.
Sale ends Monday. Save 50%
For two weeks only, we're making all our Premium content completely free. Sample then subscribe to Premium with our best offer and save 50% ($220). 
Offer ends midnight 2 August 2021. 50% discount available on an annual subscription only.
Chris Johnson
Managing Editor
Subscribe today