THE OBSERVER: There are so many lessons that could be learnt from these fruitful few months of political detente. Perhaps some will be, writes Verona Burgess.
In 1917 the American democrat president Woodrow Wilson dreamed not of a balance of power but a "community [of] power" that would bring about the end of World War I without a victor and a new era of world peace.
Instead, America entered the war; the Allies won; and the League of Nations was established but, in a nutshell, failed.
Premium unlocked.
Sample and save 50% on a yearly subscription.
Offer ends 08/12/2020.
Yet during the COVID-19 pandemic, we have come closer in Australian politics to Wilson's "community of power" (which he also called a "concert of power") than for many decades. There are so many lessons that could be learnt from these fruitful few months of detente. Perhaps some will be.
Australian-style, it has many moving parts: principally the national cabinet, the Australian Health Protection Principal Committee (AHPPC), the federal opposition, federal and state public services, the business sector, the unions and the Australian people. The Australian Public Service has absolutely stepped up to the plate and there are hopes that it might mark a turning point in its relationship with the Morrison government.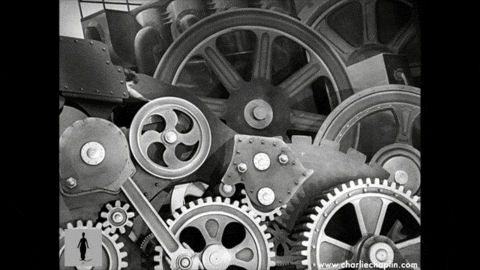 For once, partisan politics have been subordinated to the imperatives of public health, a different mindset from the usual federal national-security-led frame of thinking. This is perhaps best illustrated by chief medical officer Brendan Murphy, who told the Senate COVID-19 inquiry committee on Wednesday [May13] that the national cabinet had always acted on the AHPPC's medical advice. It was, he said, the basic principal on which they worked. "One of the most enduring reasons for our success is that all state and federal government have acted on that advice."
The committee also heard that the national cabinet is constituted somewhat differently from the Council of Australian Governments, as a (federal) Cabinet Office Policy Committee. Scott Morrison is the only permanent member and has quorum.
There was quite a passing parade of characters at the hearing, and an unusual abundance of federal-state experience in the room. On the committee are former NSW Premier Kristina Keneally and former ACT Chief Minister Katy Gallagher (who chairs it). Gallagher is also a former ACT Health minister.
The committee got to question the secretary of the Department of the Prime Minister and Cabinet, Phil Gaetjens and as you'd expect there were one or two mildly testing moments.
Ironically though, Gaetjens, who is widely seen as a too-political an appointment to the top APS job in Canberra, has long expertise in federal-state matters, having worked for two coalition treasurers (Peter Costello and Scott Morrison) and, quite recently, served as head of the NSW Treasury in Mike Baird's coalition government from 2011-15. This places him rather well for the national cabinet.
Also present was the recently appointed chief executive of the National COVID-19 Coordination Commission (NCCC), Peter Harris. He's a former head of several federal and Victorian state departments and retired recently as chair of the Productivity Commission. He once worked as a senior adviser to Bob Hawke. Had there been a sliding-doors moment, Harris would have made a fine secretary of PM&C. He is one of those rare individuals for whom staff would walk over hot coals and is well placed to make this short-term commission function constructively.
With Treasurer Josh Frydenberg's economic statement to parliament on Tuesday in lieu of a budget, the government is attempting to draw a line in the sand.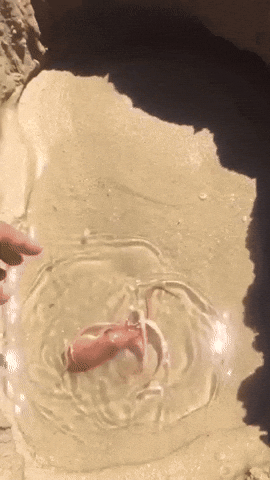 Along with Frydenberg's long (and quite impressive) list of measures taken to combat the virus and keep the economy from freefall, Australians are in effect being asked to think optimistically. The dream is of an economic snap-back even as the dire evidence stares everyone in the face. And the federal opposition has made it clear, not least in Question Time this week, that time is running out on its willing bipartisanship.
In short, Woodrow Wilson's "concert of power", with Scott Morrison as chief conductor, may soon be tuning up to play its final movement.
APS departments and agencies are also preparing to return their staff to their office buildings and the Australian Public Service Commission has issued new detailed circulars that stipulate it won't be a one-size-fits-all exercise and will be agency-led.
With a less rubbery economic statement in June and a budget in October, one of the most likely scenarios for shovelling dollars back into the yawning chasm of the deficit will be underspends in the COVID-19 support packages – and whatever else agencies haven't paid out during the crisis (something they've been quite coy about).
The government is never averse to a handy underspend and/or re-purposing program money that has already been announced (and appropriated) but not yet spent. It can also be convenient to imply the public service has been too slow to deliver the money.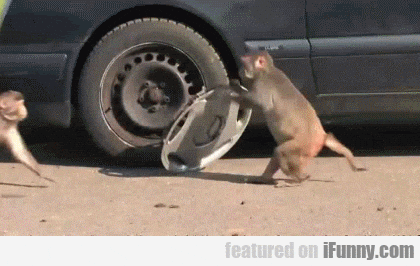 As the federal money for COVID-19 winds down or is repurposed, the tensions over federal-state cost-shifting will also ramp up, such as over bulk-billing for the popular telehealth revolution. It will be hard to go back from that.
Deloitte Access Economics' Chris Richardson observed this week that the single most important message he took from Frydenberg's statement was that the new enemy would be unemployment.
He did not, of course, say that the new enemy would be the unemployed, a distinction that coalition hardliners would do well to remember, as would the departments of Social Services, Treasury, Finance and even the Australian Taxation Office when the JobKeeper and Jobseeker programs are being wound back and many more businesses collapse.
It quickly became clear that no government can withstand the political pressure of Depression-era queues of unemployed people outside Services Australia (Centrelink) shopfronts. Invisible unemployment is one thing; visible unemployment quite another.
So, if anyone in the government is imagining that sacking more public servants could help put more money back into the budget, they should probably hold that thought.
Subscribe today and save $220 on an annual subscription
Because we are reader funded, we'd love you to join Mandarin Premium. Without your support, we simply can't do what we do. And we're looking forward to doing a whole lot more in 2021.
If you subscribe now, you can save 50% ($220) on an annual subscription*. Just enter promo code PREMIUM50 when you subscribe.
*Offer ends 08/12/2020.
Chris Johnson
Managing Editor
Subscribe today