It may be worthwhile considering whether Australia's departure from the UK model is an experiment that needs to be evaluated, adjusted or reversed, writes Bernard Keane.
After a long succession of scandals surrounding ministerial advisers, is it time to revisit the entire model of the staffing of ministerial offices?
While most advisers work diligently, ethically and professionally for their ministers and cooperatively with public servants, the adviser 'brand' has been badly damaged by a number of high-profile controversies. The staffers of Michaelia Cash whom the Australian Federal Police wanted to charge for leaking a raid on the AWU (only to be overturned by the DPP). The staff of Angus Taylor who apparently peddled, if not manufactured, faked government documents. The staffers of Bridget McKenzie who rorted the sports infrastructure grants program to within an inch of its life. In Victoria, the staffer of Marlene Kairouz who appeared to act as a bagman for Adem Somyurek. Labor staffers in NSW involved in branch-stacking. A prime ministerial staffer inappropriately sharing copes of a book.
These are all taxpayer-funded employees, exposed as acting at least unethically, and in some cases possibly illegally, and in their own partisan, or intra-partisan, interests.
Australia has a lot of ministerial staffers — over 1600 at the state and federal level, according to a count by The Australian in 2018, and growing. While much has been written about the growth of advisers over the years, and its impacts on the APS, it's worth going back to first principles.
ANU's Maria Marley has an excellent account of the origin of ministerial staffers, showing how Australia departed radically from the British model in the 1970s. In the UK then, and still in large part today, there are relatively few political staffers — a recent effort to expand political offices was reversed by Theresa May — and ministers are embedded in their departments. Marley identified just 88 ministerial staffers in the UK government, compared to over 430 in the federal government alone here.
Driving the shift in Australia was a bipartisan suspicion in the 1970s about the public service having too much control and being too resistant to political direction, a problem almost unthinkable now. Major changes were introduced by John Dawkins via the 1984 MOP(S) Act to establish a new class of advisers separate from the public service. Labor had wanted to go much further and establish a US-style model of direct government appointments not merely of department heads but of more junior APS staff as well, planting political picks deep into the public service. That idea was successfully resisted by public service chiefs, but the staffer was officially born and began spreading rapidly. Only twice since then has there been any serious check on ministerial staff — the incoming Howard government slashed numbers significantly, only for them to blow out to higher levels than ever 11 years later; Kevin Rudd then repeated the dose, with a similar result.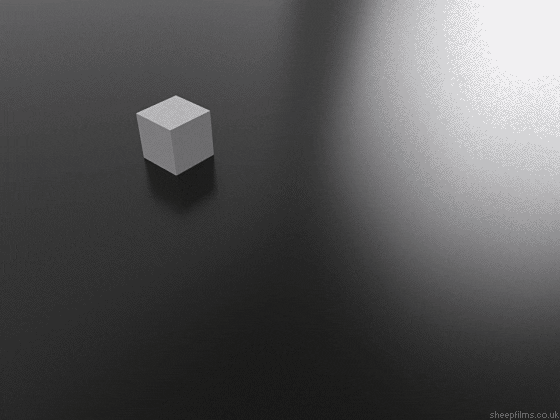 The most recent major APS review, led by David Thodey, while recognising concerns about the role of advisers, ended up accepting their existence as a given and simply recommended professionalisation. Advisers Thodey and co urged, should receive professional induction and development, be subject to a legislated code of conduct with enforcement provisions and be able to take advantage of the whistleblower protections that public servants can access (such as they are).
Given the multiple scandals relating to advisers, this now seems like a missed opportunity to undertake a root-and-branch examination of what the role of staffers is, compared to what it is supposed to be, and why ministers and the APS regard them in such contrasting terms. For ministers, they are indispensable and a necessary mechanism to develop and implement policy — even to make decisions legally reserved for ministers (a major problem of the sports rorts scandal that went under the radar). For the APS, they are widely regarded as tools of a government that is uninterested in the advice of the APS and merely expects public servants to carry out policy developed — in however half-baked a fashion — by advisers and consultants.
A review isn't needed so much because public servants dislike advisers and prefer it if ministers are cyphers for them — t'was ever thus — but because the MOP(S) adviser system, in being established a generation ago to solve one problem, has created another. No one outside the febrile circles of the IPA would seriously argue the APS is now too independent or insufficiently responsive to the agenda of the government or that secretaries — who are hired and fired at the whim of ministers and the prime minister — have too much power.
Instead, we have a new class of taxpayer-funded office holder, neither elected like a politician nor appointed on merit like a public servant, instead appointed on the basis of partisanship (or even factional partisanship), for whom there is no meaningful framework for accountability, either political or legal, and whom we know undertake partisan or factional work while paid by taxpayers, in addition to their day jobs. At the very least, taxpayers are being ripped off in the hundreds of millions of dollars they pay to fund MOP(S) staff and their equivalents in state ministers' offices.
Instead of seeing the changes of the early 1980s as the norm from which no departure can ever be considered, it may be worthwhile considering whether Australia's departure from the UK model is an experiment that needs to be evaluated and, if shown to be flawed, adjusted or reversed.
Sale ends Monday. Save 50%
For two weeks only, we're making all our Premium content completely free. Sample then subscribe to Premium with our best offer and save 50% ($220). 
Offer ends midnight 2 August 2021. 50% discount available on an annual subscription only.
Chris Johnson
Managing Editor
Subscribe today