The latest senior public sector appointments from across the country.
Senior Executive Service
Band 2
Christina Bolger has taken on the role of executive general manager quality and risk at the Australian Skills Quality Authority. She has previously held various roles at Comcare, and has worked for the ACT Chief Minister's Department.
Janice Law, Elizabeth Bundy and Jarrod Howard have been named general managers at Services Australia.
Also at Services Australia, Kathryn Haigh has been appointed chief counsel. She was previously general counsel at the Australian Transaction Reports and Analysis Centre, and has also worked for the Commonwealth Director of Public Prosecutions.
Band 1
Melissa Evans has been named branch manager communication services at the Department of Social Services. She has previously worked at the Industry, Climate Change, Agriculture, Environment, and Energy departments.
Carmen Basilicata has been appointed general manager quality assessment and compliance at ASQA.
MDBA
Former air chief marshal Sir Angus Houston has been appointed to lead the Murray-Darling Basin Authority.
Houston retired in 2011 after 41 years of distinguished service in the Australian Defence Force. He served as chief of the defence force for six years, and chief of air force for four.
Other roles have included chair of Airservices Australia, and special envoy for South Australia.
Water minister Keith Pitt said the authority would benefit from Houston's leadership and strategic capability at this "critical time" for the Murray-Darling Basin Plan.
"I have every confidence that his experience in defending Australia and our national interests will be exceptionally useful in developing a sense of shared purpose when it comes to stewardship of Murray-Darling Basin water resources with communities, irrigators, and First Nations peoples," he said.
The MDBA has welcomed the appointment.
Christmas Island and the Cocos Keeling Islands
Former Country Liberal MP Natasha Griggs has been reappointed as administrator of the Territories of Christmas Island and the Cocos Keeling Islands for further two years.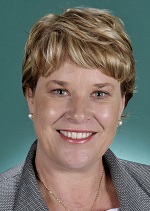 She has shown great commitment to the communities of the Indian Ocean Territories over the past three years, according to Nola Marino, assistant minister for regional development and territories.
"I would like to acknowledge the important role Mrs Griggs has played in not only helping to protect the community through the COVID-19 pandemic over the past months, but her ongoing dedication to supporting the economic and social development of CI and CKI into the future," she said.
"I know that she will continue her service to the people of CI and CKI throughout her next term, and look forward to ongoing work as we focus on the pathway through COVID-19 and the future economic diversification and sustainability of the Indian Ocean Territories."
Griggs said the "expansion and energising" of the Indian Ocean Territories Regional Development Organisation and securing funding for a range of community infrastructure projects have been key achievements. She said she would remain focused on the promotion and development of the region, along with open engagement and advocacy for local residents and issues.
Spirit of Tas taskforce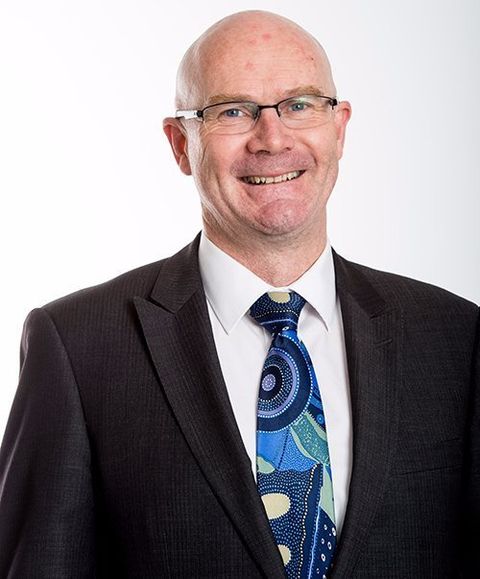 Secretary of the Tasmanian Department of Treasury and Finance Tony Ferrall will lead a taskforce charged with identifying local procurement, purchasing and manufacturing options for the new TT-Line passenger vessels.
Joining him as taskforce members are:
Federal Department of Finance assistant secretary Sacha De Re,
Tasmanian Department of State Growth secretary Kim Evans,
Tasmanian Department of Premier and Cabinet deputy secretary Craig Limkin,
TT-Line Company Pty Ltd CEO Bernard Dwyer,
Tasmanian Defence Advocate, former rear admiral Steve Gilmore.
The taskforce will work with TT-Line, the advanced manufacturing industry and key business stakeholders to determine the best way forward. It will make its recommendations to government in the next three to six months. The government said it was committed to replacing the Spirit of Tasmania vessels before 2028.
NDIA
John Walsh has resigned from the National Disability Insurance Agency Board after seven years.
He was the principal member of the Independent Advisory Council from April 2019 to June 2020, and in late 2009 was named associate commissioner to the Productivity Commission in its inquiry into long-term care and support for people with disability in Australia.
NDIS minister Stuart Robert said Walsh's experience and knowledge of areas of social policy and funding across accident compensation, health and disability would be missed.
"John has guided the NDIA under successive governments and ministers and I thank him for his service," he said.
"It is incredibly sad to see John go, however I look forward to seeing him continue to make an invaluable contribution to the NDIS and the lives of people with disability in his future endeavours."
NSW Family and Injured Worker Support Group
Darren Flanagan will lead a new advisory group to decrease injury and fatality in the workplace.
A miner and explosives expert, Flanagan helped rescue the two miners who were trapped more than 900 metres underground during the 2006 Beaconsfield Goldmine collapse.
Better Regulation minister Kevin Anderson said the Family and Injured Worker Support Group would advise SafeWork NSW on the types of support given to those affected by workplace incidents, what services are available and how to access them, and ways to improve service delivery.
"The group will provide a forum where those impacted can work side-by-side with the Government to better support the health and safety of NSW's workers. I've met with a number of families over the last twelve months and am humbled by their strength and their desire to help others who have been impacted by a workplace incident," he said.
Flanagan will advocate for safer work practices in the community, including through contributing to workplace safety campaigns, and supporting affected families.
Vic sport centres
Chris Jackson has been named chair of the State Sport Centres Trust, while former Victorian Liberal senator Michael Ronaldson has been appointed as a member.
The trust governs the Melbourne Sports and Aquatic Centre, the State Netball Hockey Centre and Lakeside Stadium.
Jackson is the founder of tax consulting firm Accurate Financial Consultants Pty Ltd. He has wide experience across the finance sector, including serving as the chair of Private Banking Service, a franchise of Bendigo and Adelaide Bank. He will replace Brett Moore.
Ronaldson has more than 40 years of experience in the legal profession, corporate governance and government and was a partner at Ramsay, Gaunt and Fraser before serving in the Senate from 2004 to 2016. His ministerial appointments included Special Minister of State, Minister for Veterans' Affairs and Minister Assisting the Prime Minister for the Centenary of ANZAC.
Data Standards Body
Andrew Stevens has been reappointed as the part-time chair of the Data Standards Body for a one-year period.
He is a former Managing Director of IBM Australia and is the current chair of the Innovation and Science Australia Board. Stevens was first appointed as interim chair of the DSB in 2018, followed by part-time chair in 2019.
The DSB is responsible for the development of technical standards that provide consumers with safe, convenient, and timely methods for accessing and sharing their data under the Consumer Data Right.