The latest senior public sector appointments from across the country.
Senior Executive Service
Band 2
Graeme Barden and Matthew Williams have been named first assistant secretaries at the Department of Health.
Elizabeth Luchetti has been appointed first assistant secretary corporate services division at the Department of Parliamentary Services. She has also held roles at the Department of Defence and the National Library of Australia.
Emma Kate McGuirk has taken on the role of general manager at the Department of Social Services.
Band 1
Nina Pregellio has been named assistant secretary for the national cabinet in the Department of the Prime Minister and Cabinet.
An unnamed public servant has been appointed assistant director-general Oceania at the Office of National Intelligence.
Sean Lane and Bernard Philbrick have been named assistant secretaries at Health.
Sarah Nattey, Louise Rawlings, Sally Todd, Clare Chapple, Rachel Blackwood and Jason Dymowski have been appointed assistant secretaries at the Department of Infrastructure, Transport, Regional Development and Communications.
Rochelle Zurnamer has taken on the role of executive manager content safeguards at the Australian Communications and Media Authority.
Emma Johnson has been named deputy CEO education, legal and engagement at Sport Integrity Australia. She was formerly director at the Australian Sports Anti-doping Authority. A former professional swimmer, Johnson won a bronze medal in the 1996 Olympics.
Kelly Taylor, Kylie Whiu, Cathy Toze, and Tina Anderson have all been appointed national managers at Services Australia.
Australia-India Council
Lisa Singh, Ted Baillieu and Matthew Hayden have joined the Australia-India Council board.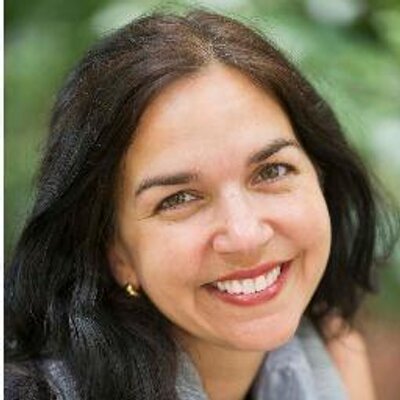 A former Tasmanian senator, Singh has been named deputy chair. She was also recently appointed head of government advocacy in the Australia-Pacific region at the Walk Free Foundation.
Former Victorian Premier Baillieu and former international cricketer Hayden have been appointed board members, joining reappointed chair Ashok Jacob.
Foreign affairs minister Marise Payne said the council has played an important role in advancing Australia's foreign and economic policy interests with India, including through supporting the implementation of the Comprehensive Strategic Partnership and the India Economic Strategy.
TEQSA
Alistair Maclean has been appointed as the new CEO to the Tertiary Education Quality and Standards Agency.
He was most recently chief executive of the Independent Broad-based Anti-Corruption Commission in Victoria. He has previously served as adviser to former prime minister John Howard in 2007, and held a number of diplomatic roles with the Department of Foreign Affairs and Trade.
Three new members have also been appointed to the Higher Education Standards Panel: Edith Cowan University vice-chancellor Professor Steve Chapman, Navitas head of strategic engagement Kadi Taylor, and Alphacrucis College vice president (academic) Dr David Perry.
National Emergency Medal Committee
Former NSW Rural Fire Service commissioner Shane Fitzsimmons has been appointed chair of the National Emergency Medal Committee. He replaces outgoing chair Fran Bailey, who has been in the role for six years.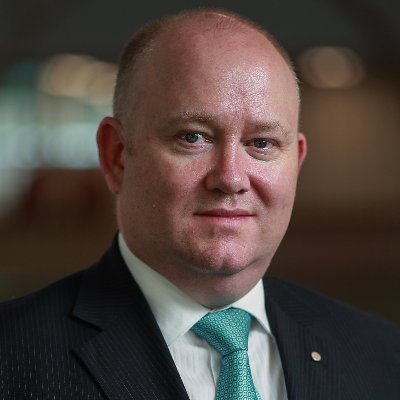 Assistant minister to the prime minister and cabinet Ben Morton noted that Fitzsimmons held a "constant presence" throughout the black summer bushfire crisis.
"As head of the RFS for more than a decade, and the youngest commissioner in its history, Shane is eminently qualified for the role of chair," he said.
Fitzsimmons is currently the inaugural commissioner for Resilience NSW.
The National Emergency Medal has recognised emergency responders who have shown selfless service to the bushfires in Victoria in 2009, the floods in Queensland in 2010-11, Tropical Cyclone Debbie in 2017, and the North Queensland Floods in 2019.
The National Emergency Medal Committee is currently undertaking consultation in regards to the 2019-20 Bushfire National Emergency Medal.
WA victims of crime
Kati Kraszlan has been named Western Australia's commissioner for victims of crime.
Kraszlan has been acting commissioner since November 2017. During that time, she has supported reforms of family violence laws and delivered the National Redress Scheme in WA for victims of institutional child sexual abuse.
She also played a key role in the government's introduction of a fund for funerals of homicide victims and the development and implementation of its "revenge porn" laws. Prior to that, she was involved in the design and implementation of the Drug Court, Joondalup Family Violence Court, and West Kimberley Regional Prison.
Kraszlan said it has been her priority to make sure people who have suffered a traumatic experience can cope with the aftermath of that event, and can obtain the support and services they need.
"Almost every victim I meet says 'I don't want this to happen to someone else'. While we often deal with incredibly tragic cases, in this job you also see the unbelievable good in people," she said.
Department of Justice director general Dr Adam Tomison noted Kraszlan has had a "long and effective" career at the department, and has "racked up an impressive list of achievements" in her time as acting commissioner.
GO Foundation
Former senior NSW public servant Sonja Stewart has become the first Indigenous chair of the GO Foundation.
Founded by Adam Goodes, Michael O'Loughlin and James Gallichan in 2009, the organisation provides opportunities for Indigenous youth through education.
Stewart has served in the roles of deputy secretary at the NSW Department of Premier and Cabinet, deputy commissioner at the NSW Public Service Commission, and executive director at the Department of Family and Community Services. She has also worked at the Australian Trade and Investment Commission.
Stewart recently began in her new role as CEO of the NSW Law Society.
TAS animal welfare
Rod Gobbey has been appointed chair of the Tasmanian Animal Welfare Advisory Committee for a three-year term.
He was formerly executive director of primary industries at the Northern Territory Department of Resources, and the general manager of biosecurity and product integrity for the Tasmanian Department of Primary Industries and Water.
In his new role, Gobbey will provide advice to the government on animal welfare issues and will consider proposed changes to animal welfare legislation.