The latest senior public sector appointments from across the country.
Senior Executive Service
Band 3
Andrew Kefford has been appointed deputy secretary, immigration and settlement services group at the Department of Home Affairs after acting in the role since March. Prior to this, he was first assistant secretary of the department's visa delivery transformation division. Kefford has also served as head of the ACT government's Asbestos Response Taskforce, ACT Public Service commissioner, deputy director-general workforce capability and governance in the Chief Minister and Cabinet Directorate, and as a senior adviser to John Howard.
Band 1
Jonathan Dean has been named assistant secretary ICT security at the Department of Defence.
Michelle Crowther has been appointed assistant secretary shared services at the Department of the Prime Minister and Cabinet.
Stephen Still has been appointed as an assistant secretary at the Attorney-General's Department.
Over at the Australian Taxation Office, Liam Page has taken on the role of assistant commissioner PST HR Professional Stream and HR Business Partner, and Justin Micale has been appointed assistant commissioner risk and strategy.
Joanna Tester has been appointed assistant secretary at the Department of Health.
Jody Riley has been named assistant secretary culture and people development at the Department of Defence.
At Services Australia, Caitlin McConachy, Alex McKellar, Kylie Finnigan, Philip Hoyle, Stephen Kirk, Kylie Marks, Jane Crowe, and Simon Noble have been appointed national managers.
Jillian Mand and Jasna Blackwell have been named assistant secretary/commissioner at the Department of Agriculture, Water and the Environment.
National Commissioner for Defence and Veteran Suicide Prevention
Dr Bernadette Boss has been appointed as the new interim National Commissioner for Defence and Veteran Suicide Prevention.
Boss has served as a magistrate and coroner of the Australian Capital Territory Magistrates Court, as well as various roles in the Australian Defence Force, which attorney-general Christian Porter said would "make her well placed to engage with the families, friends and communities affected by the loss of a loved one".
"Her office will be truly independent and deliver genuine transparency as it helps to uncover the root causes and contributing factors in ADF member and veteran deaths by suicide," he said.
The national commissioner will be an independent and enduring institution, so it can monitor and report on the implementation of its recommendations in the future. Subject to the passage of legislation, Boss will have the power to inquire into the circumstances of past and future ADF member and veteran deaths by suicide, including suspected deaths by suicide.
She will also hear about the impact of deaths by suicide on families, make findings and recommendations to the government, and promote the understanding of suicide risks for ADF members and veterans, as well as factors that can improve their wellbeing.
Boss said she was honoured to take on the role.
"I know many families, serving and ex-serving ADF members and others who have been calling for action in response to these tragic deaths. I want to hear their stories," she said.
---
Read more: Defence and veteran suicide prevention body to take 'trauma-informed', family oriented approach under new legislation
---
Australia Day Council
Alison Page has been named director of the National Australia Day Council Board until March 31 2024.
A descendant of the Walbanga and Wadi Wadi people of the Yuin nation, Page has worked with various urban and rural Aboriginal communities to deliver a number of projects from public art, to installations and film.
She is also chair of the National Centre of Indigenous Excellence, a member of the Council of the Australian National Maritime Museum, and a member of the Senior Advisory Group for Indigenous Voice to Parliament.
Page has previously served on the Expert Panel for Constitutional Recognition of Indigenous Peoples, Museums and Galleries NSW, and as a Director of the Indigenous Land and Sea Corporation.
Prime Minister and Cabinet assistant minister Ben Morton said Page would "make a unique contribution to the work of the NADC and Australia Day".
Ministerial changes for Victoria
Member for Western Metropolitan Region Ingrid Stitt has been named Victoria's minister for workplace safety and minister for early childhood following the resignation of health minister Jenny Mikakos.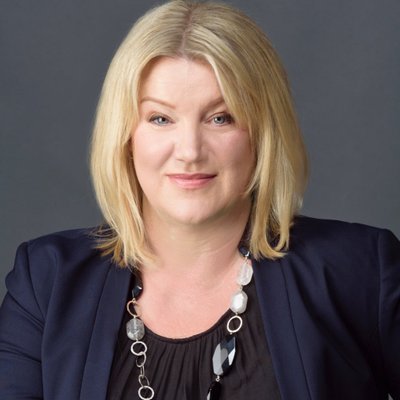 Martin Foley has taken on the responsibility for health, handing his positions of mental health minister and creative industries minister to James Merlino and Danny Pearson respectively. Merlino will continue in his roles as deputy premier and education minister.
Training and skills minister and higher education minister Gayle Tierney has also picked up the additional title of deputy leader of the government in the Legislative Council.
Premier Daniel Andrews said the changes would ensure his government can continue to deliver on key election commitments and an "ambitious agenda of reform".
Gender Equality Agency
The appointment of Libby Lyons as director of the Workplace Gender Equality Agency has been extended until April 20 2021.
Minister for women Marise Payne said the agency has been finalising the development and implementation of a new online reporting and data management system and welcomed Lyons' continuation in her role to oversee the project through to its completion.
"This is an important project that will streamline and improve the reporting process for employers, enable WGEA to improve the quality and analysis of data it collects, and allow for the submission of voluntary data from organisations and bodies not covered by the Workplace Gender Equality Act 2012," Payne said.
"I would like to acknowledge Ms Lyons' leadership of the agency particularly over the past six months, in successfully assisting the business community to report their workplace gender equality data during a period of significant disruption, and ensuring the continuation of this essential longitudinal dataset. I look forward to the release of this year's data in November."
Sport Australia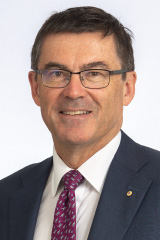 Australian Sports Commission chair John Wylie will retire from his role on November 5 after an eight-year term.
The agency said the sport sector is "indebted to Mr Wylie's dedication, service and his tireless advocacy for Australian sport". The government has begun a recruitment process to find Sport Australia's next chair.
Sport minister Richard Colbeck said Wylie has displayed great dedication to developing Australia's sport capacity, particularly through his contributions toward the National Sport Plan, Sport 2030 and supporting athletes to the Olympic, Paralympic and Commonwealth Games and numerous world championships.
AEMO
Australian Energy Market Operator CEO and managing director Audrey Zibelman will step down from her role after nearly four years.
She plans to take up a newly created leadership role at X, The Moonshot Factory, where she will develop new technologies to enable safe, reliable and affordable clean energy.
Zibelman said it has been a privilege to lead AEMO.
"The decision to leave my colleagues here and the many friends I have made both in and out of the industry in Australia was far from easy. However, what I have learned in Australia is how important advanced computing and the application of artificial intelligence and machine learning is to our industry," she said.
"The opportunity to support these needs as part of the team at X is for me a compelling opportunity to support the power sector both here and globally as we navigate to greater electrification of our economy and a diverse, decarbonised power system."
AEMO is currently on the hunt for Zibelman's replacement.
Finally, as previously reported in The Mandarin, Adam Boyton has officially been appointed as the inaugural national skills commissioner, while Cressida Wall has been named chief executive of the Office of Projects Victoria.