The latest senior public sector appointments from across the country.
Senior Executive Service
Band 2
Kate O'Rourke has been named division head at the Department of the Treasury.
Rebecca Saint has taken on the role of deputy commissioner, public groups at the Australian Taxation Office.
Anthea Long, Rebecca Lee, Emma Greenwood, and Michelle Croker have been appointed head of division at the Department of Industry, Science, Energy and Resources.
Band 1
Michael Tink has been appointed national manager, intelligence operations, at the Australian Transaction Reports and Analysis Centre.
Justine Fievez has been named branch manager, strategic implementation and standardisation at the National Indigenous Australians Agency.
Over at the ATO, Payal Pandya has been appointed assistant commissioner, ATO property services.
Rachel Chay has been named executive director at the Australian Pesticides and Veterinary Medicines Authority.
Jacqui Uhlmann has been appointed head of collection at the National Film and Sound Archive of Australia.
Louise Gates has taken on the role of SES Band 1 group head at the Australian Institute of Health and Welfare.
At the Department of Home Affairs, Abhishek Tripathi has been named assistant secretary, technology operations and support.
Chloe Stoddart has been appointed assistant secretary at the Department of Health.
ONI
Prime Minister Scott Morrison has announced he will recommend Andrew Shearer as the new director-general of the Office of National Intelligence. Subject to the governor-general's agreement, Shearer will commence in the role in December 2020, for a five-year term.
Shearer has previously served as deputy director-general at the Office of National Assessments, and as senior adviser on Asia-Pacific security at the Centre for Strategic and International Studies in Washington DC. He has served as senior national security adviser to prime ministers John Howard and Tony Abbott, was a senior diplomat at the Australian Embassy in Washington DC, and has held a range of positions in the Department of Foreign Affairs and Trade and the Department of the Prime Minister and Cabinet. Since 2019, Shearer has served as cabinet secretary to the commonwealth government, and this year helped establish the national cabinet.
Morrison thanked outgoing ONI director-general Nick Warner, noting his "expertise and distinguished career is without peer".
Ministry and cabinet changes
Trade minister Simon Birmingham has officially been sworn in as the finance minister, replacing Mathias Cormann. Morrison said Birmingham would assist Treasurer Josh Frydenberg in "leading Australia's economy through the COVID recovery". He will also assume the role of the leader of the government in the Senate, with employment minister Michaelia Cash as deputy.
In changes to cabinet committee membership and process, Home Affairs minister Peter Dutton and education minister Dan Tehan will join Morrison, deputy PM Michael McCormack, Frydenberg, health minister Greg Hunt and social services minister Anne Ruston in the Expenditure Review Committee.
A new Policy Implementation Committee of Cabinet will be established alongside the Expenditure Review Committee and National Security Committee, to track implementation of government initiatives across all portfolios. This committee will be chaired by Morrison, withMcCormack as deputy. It will include Frydenberg, Birmingham, Hunt, government services minister Stuart Robert, and industry, science and technology minister Karen Andrews.
Cormann's chief of staff Chris Browne has also been named cabinet secretary. Aside from finance, he has previously advised defence and social services ministers.
WTO
George Mina has been appointed as Australia's ambassador and permanent representative to the World Trade Organization (WTO) in Geneva — a global forum comprised of 164 members.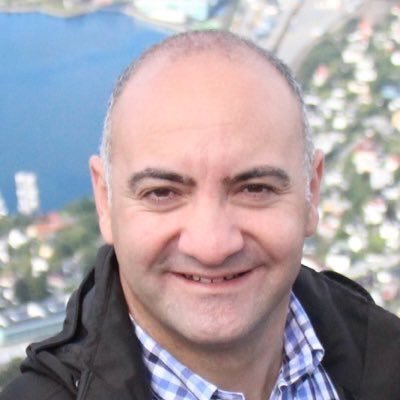 Mina is a senior career officer with the Department of Foreign Affairs and Trade, and has served as first assistant secretary, Office of Trade Negotiations, head of Australia's campaign for the United Nations Human Rights Council and most recently as first assistant secretary, Consular and Crisis Management Division. He has also previously served overseas as deputy head of mission in Paris, ambassador and permanent delegate of Australia to the United Nations Educational, Scientific and Cultural Organization (UNESCO), and at the Australian Permanent Mission to the WTO.
Foreign minister Marise Payne and trade minister Simon Birmingham have thanked ambassador Frances Lisson, who recently finished her three year term, for her "outstanding" contribution to advancing Australia's interests at the WTO, especially her leadership in commencing e-commerce negotiations.
On Tuesday Mina joined Birmingham at a virtual meeting of WTO ministers, to drive negotiations of global rules on fisheries subsidies and discuss the role of the WTO in contributing to the global economic recovery from COVID-19. Hosted by Australia, the meeting was attended by representatives from Botswana, Brazil, Canada, Chile, China, the European Union, India, Indonesia, Jamaica, Japan, Republic of Korea, New Zealand, Norway, Saudi Arabia, Singapore, South Africa, Switzerland, Thailand, the UK and the US.
High Court
Simon Steward and Jacqueline Gleeson have been named justices of the High Court of Australia, to replace Geoffrey Nettle and Virginia Bell.
Steward was admitted to practice as a legal practitioner of the Supreme Court of Victoria in 1992 and signed the High Court Roll in the same year. He was called to the Victorian Bar in 1999 and was appointed Silk in 2009. That year he commenced as a senior fellow in the Faculty of Law at the University of Melbourne. Steward was appointed as a judge of the Federal Court of Australia in 2017 and commenced his career on the bench in 2018.
Gleeson began practising at the New South Wales Bar in 1991. She left the bar in late 2000 to practise as a solicitor, firstly with the Australian Broadcasting Authority and later the Australian Government Solicitor, before returning to the bar in 2007. Gleeson was appointed senior counsel in 2012, and as a judge of the Federal Court in 2014.
Parliamentary budget officer
Former Department of Finance deputy secretary Dr Stein Helgeby has been appointed as the new parliamentary budget officer for a four-year term.
He brings extensive experience in public policy, fiscal policy, economic analysis and the commonwealth budget framework to the role, having held a number of roles within the commonwealth and Victorian Public Service.
The presiding officers have thanked Linda Ward and Colin Brown for acting in the role of parliamentary budget officer while the search for a permanent appointment was undertaken.
They also thanked parliamentary service commissioner and APS commissioner Peter Woolcott AO and his office for coordinating the recruitment process, and the members of the selection panel, David Tune, Karen Chester and Phil Bowen.
Diplomatic appointments
Luke Williams has been named Australia's next high commissioner to Kenya, replacing Alison Chartres. He will also be accredited to Burundi, Rwanda, Somalia, Tanzania and Uganda. Williams is a senior career officer with the Department of Foreign Affairs and Trade, and was most recently the chief security officer. He has previously served overseas as ambassador to Portugal; as well as serving in Bangkok, Cape Town and Pretoria.
Erika Thompson has been appointed ambassador to Colombia. She is a career officer with DFAT and was most recently chargé d'affaires ad interim, Australian Embassy, Madrid. She has previously served overseas as deputy head of mission at the Australian Embassy Ankara, and in London and Brasilia. Thompson has also worked in London as the deputy head of the Counter Daesh Communications Department in the British Foreign and Commonwealth Office. She replaces Sophie Davies.
Philip Green is Australia's new ambassador to Germany, and will also be accredited to Switzerland and Liechtenstein. He is a senior career officer with DFAT and was most recently first assistant secretary, United States and Indo-Pacific Strategy Division. He has previously served overseas as head of mission in Singapore, South Africa and Kenya. He replaces Lynette Wood.
Gillian Bird has been appointed ambassador to France, and will also be accredited to Algeria, Mauritania and Monaco. She replaces Brendan Berne. As a senior career officer, Bird was most recently ambassador and permanent representative to the United Nations in New York. She has previously served overseas in New York and Paris. In Canberra she has served as first assistant secretary, International Division at the Department of the Prime Minister and Cabinet, and as DFAT head of foreign policy White Paper Taskforce.
Jan Adams is Australia's next ambassador to Japan. She is a senior career officer with DFAT and was most recently Australia's ambassador to China. She has previously served overseas in Washington and in the OECD Secretariat, Paris. She replaces Richard Court.
Operation Sovereign Borders
Operation Sovereign Borders Joint Agency Task Force commander major general Craig Furini has completed his tenure.
Home Affairs minister Peter Dutton thanked Furini, stating that under his stewardship "Australia's borders have remained shut to people smugglers and most importantly, there have been no deaths at sea". Rear admiral Lee Goddard has been appointed as the interim commander. He is also the commander of Maritime Border Command.
The federal government implemented Operation Sovereign Borders in September 2013 as a multi-layered approach to combating maritime people smuggling. The operation remains a significant government priority and will continue to operate as a military-led operation comprising 16 government agencies, Dutton said.
Digital Skills Organisation
Patrick Kidd has been appointed chief executive officer of the Digital Skills Organisation (DSO) — an initiative led by the Department of Education, Skills and Employment. The DSO has been working in collaboration with state and territory governments, industry and small business, peak bodies and the training sector to develop, test and evaluate new approaches to digital skills training and getting people into digital jobs.
Kidd's appointment coincides with the DSO's first pilot project to train and employ 100 data analysts. He has previously supported Infosys as the programme director implementing a large scale digital transformation program into the federal government, has worked with Deloitte Australia Consulting, and was seconded by the organisation to the role of CEO for the 2018 Invictus Games Sydney. Kidd has also had a 30-year career in the British Army and the Australian Defence Force.
Defence Housing Australia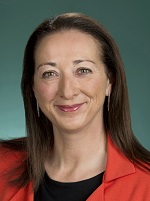 Former Nationals senator John Alexander Lindsay (Sandy) Macdonald has been reappointed as chair of the Defence Housing Australia (DHA) Board, while Gai Brodtmann has been named a commercial member, each for a three year term commencing February 2021.
Macdonald joined the DHA Board in 2008 and has served four terms, including two terms as chair. Brodtmann has previously served as shadow assistant minister for cyber security and defence, and shadow parliamentary secretary for defence, with shadow portfolio responsibilities for defence housing. She has also held roles in the federal public service in the Foreign Affairs and Attorney-General's portfolios.
Brodtmann is currently on the boards of the Australian Strategic Policy Institute Council, Museum of Australian Democracy at Old Parliament House, Sapien Cyber Advisory Board and Endometriosis Australia.
The government has thanked former Liberal senator Alan Ferguson for his service as a commercial member of the DHA Board.
ALRC
Associate Professor Andrew Godwin has joined the Australian Law Reform Commission as special counsel for the Review of the Legislative Framework for Corporations and Financial Services Regulation, for a fixed-term secondment commencing in December.
He holds a number of senior positions at Melbourne Law School, and has been involved in legal practice for more than 20 years. He spent a decade in Shanghai where he was a partner and chief representative of the international law firm, Linklaters.
The inquiry aims to significantly improve the effectiveness of laws that regulate financial services, and forms part of the government's response to the Royal Commission into Misconduct in the Banking, Superannuation and Financial Services Industry released in February 2019.
The ALRC will deliver interim reports on the review of corporations and financial services regulation in November 2021, September 2022, and August 2023, with the final report and recommendations due to be provided by November 30 2023.