Physicist Dr Cathy Foley will depart her role as the CSIRO's chief scientist to take up the federal government's most senior science job, for a three-year term.
In naming Foley as Australia's next chief scientist on Monday morning, Prime Minister Scott Morrison said the role has never been more important as Australia recovers from the impacts of the coronavirus pandemic.
"Dr Foley has a big task ahead to drive collaboration between industry and the science and research community, as we look to create jobs for the COVID-19 recovery and for the future," he said.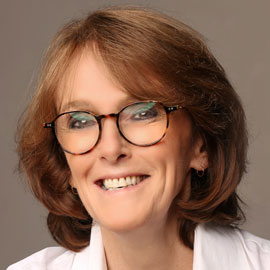 Foley will take over from Dr Alan Finkel when his five-year tenure wraps up in December. Morrison thanked Finkel for his contribution during that time, describing him as "a valued and respected voice to government".
Aside from spending the last two years as the CSIRO's most senior scientist, Foley is a fellow of the Australian Academy of Science and the Australian Academy of Technology and Engineering, and chairs both the Australian National Fabrication Facility Victorian Node Collaboration Committee and the ARC Steel Hub Advisory Committee.
She is highly regarded in the scientific community, has extensive experience working with government, and understands how to drive collaboration between industry and researchers, according to science minister Karen Andrews.
"We know science will play a crucial role in helping to create jobs at this critical time, and Dr Foley's skills as a talented science communicator will help sell that important message," she said.
"Like me, Dr Foley is also a strong advocate for women in science, technology, engineering and mathematics and her lived experience will make her an important role model for aspiring young scientists."
Foley is the second woman to be named chief scientist. The first was Professor Penny Sackett, who held the role from 2008-2011.
The Australian Academy of Science has congratulated Foley on her appointment.
"As an accomplished physicist, the first dedicated chief scientist of CSIRO and numerous leadership roles, Dr Foley has made outstanding contributions to Australian science from discovery to commercialisation and in influencing policy development," academy president Professor John Shine said.
"Cathy is an inspirational role model for her peers and the next generation.
"We look forward to continuing our work with the Office of the Chief Scientist under Cathy's leadership to provide science evidence to inform government decision making, as we have throughout the COVID-19 pandemic through initiatives such as the Rapid Research Information Forum."
Foley's "remarkable career achievements" have allowed her to advance all areas of STEM nationally and internationally, the academy said.
---
Read more: We can't let STEM skills become a casualty of COVID-19
---