The latest senior public sector appointments from across the country.
Senior Executive Service
Band 2
Hector Thompson has been appointed deputy commissioner, international, at the Australian Taxation Office. He has previously worked for the Treasury.
Kendra Morony has been appointed assistant secretary at the Department of Home Affairs. She has previously worked as chief of staff to first assistant secretary Sophie Sharpe, and for the Department of Defence.
Band 1
Victoria Pullen has been appointed chief of staff to the secretary of the Department of the Prime Minister and Cabinet, Phil Gaetjens. She has been acting in the role for several months.
Andrew Tomadini and Amanda Clark have been named program managers at the Australia Bureau of Statistics.
Emma McDonald has been appointed senior investment specialist at Austrade. She has previously worked at the former Department of Resources, Energy and Tourism, the Office of Remote Indigenous Housing, the Department of Finance and Deregulation, and for the Victorian government.
Australian Space Agency
Virgin Galactic's chief operating officer Enrico Palermo has been named head of the Australian Space Agency, replacing inaugural chief Dr Megan Clark.
Clark will finish in the role at the end of December, and will move into the position of chair of the Australian Space Agency Advisory Board.
Palermo has worked extensively in the space industry over the past two decades in the United Kingdom and the United States, including as president of The Spaceship Company, Virgin Galactic's aerospace-system manufacturing organisation. He will return home to Australia to take up his new position.
Industry, science and technology minister Karen Andrews said Palermo's background in engineering, commercialisation and innovation would provide strong leadership and direction for the agency.
"Mr Palermo's skill set reflects the reality of the space sector, which is about so much more than just research or launch — it improves life on earth and creates opportunities in a range of areas including manufacturing," she said.
"I know he will build on the solid foundation of Dr Clark, who saw the agency through lift off — establishing the agency headquarters in Adelaide, modernising the space legislation framework to ensure safe operations and securing agreements with international space agencies and companies."
Palermo said he was excited to take up the role in January.
"In its first two years, the Australian Space Agency has made significant progress and achieved many firsts. I look forward to working with the Agency team to continue the mission of growing and transforming Australia's space industry," he said.
DHHS secretary
Victorian Department of Health and Human Services secretary Kym Peake has resigned "to pursue other opportunities". Her departure follows the resignations of health minister Jenny Mikakos and Department of Premier and Cabinet secretary Chris Eccles.
In a statement on Thursday, Premier Daniel Andrews announced Professor Euan Wallace has been appointed secretary, starting November 17. Most recently Wallace served as deputy secretary at DHHS, and was jointly responsible for case management, contact tracing and outbreak management. He had undertaken the role on secondment from his position as CEO of Safer Care Victoria.
An academic obstetrician and gynecologist by training, Wallace has more than a decade of experience in healthcare governance and clinical improvement. He "is a widely respected leader in the health sector and is well placed to lead the department through its next phase of pandemic response and recovery", Andrews said.
The premier said Peake has led significant reform that has "touched the lives of many Victorians", including the relief and recovery from recent bushfires, the establishment of the Mental Health Royal Commission, and the delivery of many of the recommendations from the Family Violence Royal Commission.
"We thank Ms Peake for her dedicated service to Victoria and for her tireless commitment throughout the pandemic and her time with DHHS. We wish her well for the future," Andrews said.
SA DPC
Nick Reade has been appointed head of the South Australian Department of Premier and Cabinet, replacing Jim McDowell in February. As chief executive of BankSA, Reade's career in financial services spans 30 years.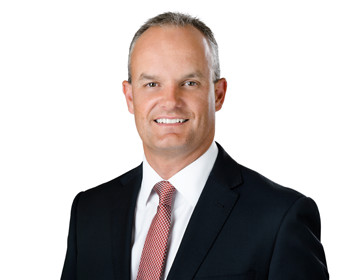 Prior to working in government, McDowell worked in the private sector in the US, Korea, Singapore, Hong Kong and Saudi Arabia, and moved to SA in 2001. He plans to return to the private sector after being chief executive of DPC for the past two years.
Dr Jon Gorvett, DPC executive director of intergovernmental and diplomatic relations, will act as chief executive from November 27 to February 8.
NSW MAAS Trust
Former NSW Liberal Party leader Peter Collins has been named trustee and president of the Museum of Applied Arts and Sciences Trust.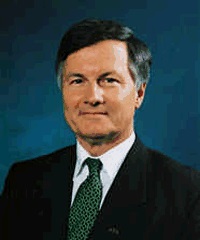 Walker Corporation founder Langley Walker and KPMG partner Mark Hassell have also been appointed to the trust.
Collins and Walker's terms will run from December 2020 to December 2023, while Hassell's appointment is effective immediately and will end in December 2021.
NSW arts minister Don Harwin said NSW was "extremely fortunate" to have these business leaders guide the museum.
"As we embark on this exciting period of transformation which will deliver a more diverse and accessible arts and cultural environment for many generations to come, I am delighted to welcome the latest appointments to the board," he said.
"I thank Professor Barney Glover AO for his stewardship during his tenure; it was a privilege to work together on the development of this once-in-a-generation renewal program for the museum, and he leaves behind a great legacy that will contribute to extraordinary outcomes for the people of NSW."
Qld unveils cabinet line-up, appoints assistant ministers
Queensland Premier Annastacia Palaszczuk has revealed the line-up of her third-term cabinet, and has announced the appointments of a number of assistant ministers.
New cabinet members include Leanne Linard, Scott Stewart and Meaghan Scanlon, who, at 27 years old, is the youngest minister in the state.
The cabinet is as follows:
Annastacia Palaszczuk — premier, minister for trade.
Steven Miles — deputy premier, minister for state development, infrastructure, local government and planning.
Cameron Dick — Treasurer, minister for investment.
Grace Grace — minister for education, minister for industrial relations, minister for racing.
Yvette D'Ath — minister for health and ambulance services.
Mark Bailey — minister for transport and main roads.
Mick de Brenni — Minister for energy, renewables, and Hydrogen, minister for public works and procurement.
Shannon Fentiman — Attorney-General, minister for justice, minister for women, minister for the prevention of domestic and family violence.
Mark Ryan — minister for police and corrective services, minister for fire and emergency services.
Stirling Hinchliffe — minister for tourism industry development and innovation, minister for sport.
Mark Furner — minister for agricultural industry development and fisheries, minister for rural communities.
Leeanne Enoch — minister for communities and housing, minister for digital economy, minister for the arts.
Glenn Butcher — minister for regional development and manufacturing, minister for water.
Di Farmer — minister for employment and small business, minister for training and skills development.
Craig Crawford — minister for seniors and disability services, minister for Aboriginal and Torres Strait Islander partnerships.
Scott Stewart — minister for resources.
Meaghan Scanlon — minister for the environment and the Great Barrier Reef, minister for science and youth affairs.
Leanne Linard — minister for children and youth justice, minister for multicultural affairs.
The new assistant ministers will work with ministers to "ensure that every aspect of government endeavour is comprehensively addressed, especially our health and economic response to COVID", Palaszczuk said.
Bart Mellish has been named assistant minister to the premier for veterans' affairs, trade and COVID economic recovery.
"Regional issues will be front of mind" for Nikki Boyd, who has been named assistant minister for local government.
As assistant minister for Hydrogen development and the 50% renewable energy target by 2030, Lance McCallum will "help ensure that our increasing focus on Hydrogen as a fuel of the future gets the backing it needs".
Charis Mullen will take up the role in the Treasury portfolio, while Brittany Lauga will deal with education.
Julieanne Gilbert has been named assistant minister for health infrastructure, Bruce Saunders for train manufacturing and regional roads, and Michael Healy for tourism industry development.
National School Resourcing Board
Michael Chaney has been re-appointed as chair of the National School Resourcing Board.
He has been appointed for an additional three-year term along with board members Dr Alison Taylor, Professor Greg Craven, Professor Stephen Lamb, and ANZSOG's Professor Ken Smith. They join Professor Deborah Terry, who was appointed deputy chair in August this year.
Education minister Dan Tehan said the members have brought significant expertise to the board in areas of education, finance and demography.
"Since its inception in 2017, the National School Resourcing Board has played an important role in providing independent oversight of commonwealth school funding arrangements and ensuring funding is used in line with the legislative requirements," he said.
"This work continues with the board's current review of Regional Schooling Resource Standard Loadings, which is looking at the distribution of funding to regional and remote schools."
CFA
The Victorian government's Country Fire Authority Board has named Jason Heffernan as chief officer.
Heffernan has worked at the Rural Fire Service in NSW for 15 years and as a volunteer firefighter for more than two decades. He is currently assistant commissioner of the NSW Rural Fire Service, and has been "strongly endorsed" by the former chief Shane Fitzsimmons, according to police and emergency services minister Lisa Neville.
"Jason's experience in senior roles within the RFS ensures he is best placed to lead the CFA as it embarks on a new era, refocusing on volunteers and strengthening the role they play in keeping Victorians safe. He has also provided strategic advice and guidance to the NSW Volunteer Rescue Association on behalf of the New South Wales government," she said.
"I look forward to working with Jason as he leads the CFA who continue to work hard to protect communities, especially as we approach the upcoming fire season. The CFA is working closely with Fire Rescue Victoria and other emergency services to ensure Victoria is well prepared for any challenge over summer."
Neville thanked deputy chief Garry Cook, who has been acting chief officer over the past few months.
As reported earlier this week in The Mandarin, Dr Cathy Foley has been appointed as Australia's chief scientist, while Natasha Stott Despoja has been elected to the United Nations Committee on the Elimination of Discrimination against Women.