Public servants don't want a Barr of it
Public servants in Canberra are asking what the ACT's chief minister, Andrew Barr, has against them.
A 40km/hr speed limit was installed around the CBD streets last year and it is catching a lot of unwary drivers in its snare, mostly via fixed speed cameras.
Large numbers of infringement notices, with sizeable fines and accompanying demerit points, are issued daily. Thousands each week. High rates of notices continue to be mailed out.
The revenue collecting is a huge boon to the coffers of a resource-short territory limited in ways its government can raise money.
The best the two-decade-old Labor government can seemingly do is look for more ways to tax its own citizens.
Because public servants make up a large share of workers in Civic and the wider CBD buildings, however, many feel it is they who have been unfairly targeted by Barr's new speed limits and fines.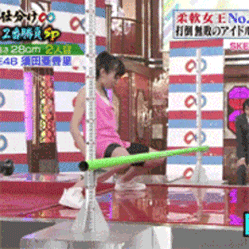 Most of the private and public car parks in the city centre where public servants work fall within the boundaries of the new 40km speed zone – which extends quite some distance in and around the city's perimeter.
Outside of school zones, extended 40km/hr limits can easily catch drivers unaware and be hard for them to maintain.
And it's not just federal public servants who are feeling the brunt of the new impost: Barr's own workforce in the ACT public sector are also copping it.
What's more, the new zones are being extended to some of the satellite towns in the ACT where the few decentralised public sector buildings are located.
There has been a persistent outcry from retailers and business owners who say people have stopped coming into the city because of the risk of speeding fines (not to mention increased parking fees).
But now many public servants are also quietly expressing their frustration.
The ACT government says it wants to create a pedestrian-friendly CBD and reduce motor accidents.
What The Mandarin has sensed from many conversations with and representations from public servants (territory and federal), however, is that no one believes the new speed zones are about anything other than revenue raising – and are a sign that the government is tired and has become nasty.
Not Valid(imir)
The horrific invasion of Ukraine has rightly sparked economic sanctions against Russia from Australia and other Western nations.
Russia's ambassador in Canberra, Alexey Pavlovsky, was summoned to DFAT, resulting in his embassy describing the sanctions as xenophobic.
There are calls for the ambassador, as well as Russia's consul-general in Sydney, Igor Arzhaev, and other senior Russian diplomats in Australia to be expelled.
The official response so far to those demands would indicate that won't be happening — at least not yet.
But unofficially, Russian diplomats have already largely become personas non grata within the diplomatic corps.
They have been fast dropping off invitation lists to diplomatic dinners, functions and ceremonies.
One senior diplomat in Canberra noted, however, that: "They still seem very welcome at the Chinese embassy."
There's merit in that
APS merit lists have been extended from 12 months to 18 months, across agencies.
Great news. Six cheers to that!